The most important thing when a user visits your site is to make a good first impression. You don't want to risk losing users that have had an unpleasant experience on your site or app. What UX/UI trends should you apply to your next product? Read further.
1. UX research
First, let's agree that a kick-off meeting should be held to
set research targets
As a customer, you can be involved. You should expect researchers to define questions and ideas for boosting the required assets: mockups, prototypes, and designs.
Set ROI goals for User Experience research that you want the project to meet
How not doing UX research can hurt your product:

Moving directly to the design stage can make you ping-pong with the designer since you haven't provided the required elements for the site page. As a result, this can increase your expenses.
If relevant questions aren't asked to answer the pains of potential customers, then you can find yourself missing their attention, and you will not understand why the site does not convert.
When seeing a mockup, you can identify which elements or pages are missing on your site. When not preparing mockups, this question will always be open or worse – you will realize this is missing after the site has launched.
2. User-Centered Design
To reduce gaps between users and the launched product, involve them in the design process – are you asking why? Here are some answers:
Instant feedback - instead of guessing if the product is suitable for your end-users, invite some to review the product design and ask for feedback, fix it, and present it for a second time. Repeat this until you feel satisfied with the product and know it's in a better place than where you started.
Release a beta version to a focused group of users - don't tell yourself that the product is not ready. Understand that the sooner you launch the first version of the product, you'll have more flexibility to fix user flows and product features.
Don't be afraid to get feedback, as it's an important benefit!
How not focusing on user-centered design can hurt your product:

You'll understand your difficulties and issues with the users just after everything has been implemented on the site and launched.
You may be running and designing more elements per page, but you still don't know if a page is necessary, which is a fact that can cost you money.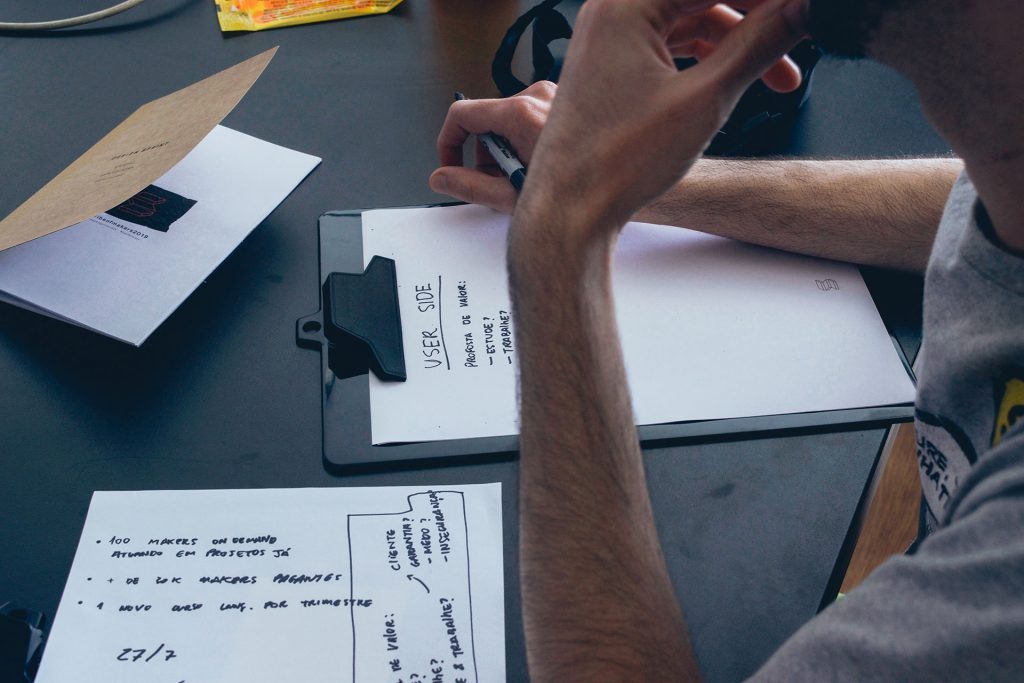 3. Be focused on User Journey
Let's Go!
Get started with Omnis today
Cool!
We will get in touch with
you as soon as possible
Care to chat?
Message us on WhatsApp
Users want to understand what the product is about and how it works the first time they meet it.
You don't want to spend time guiding users - specify at the beginning of the process all the possible routes that the user should go through to achieve their goal
Faults in the user's process - consider all the issues that the user can encounter on their way, this phase will help you set up all the solutions at the beginning.
Come prepared for the user needs; it will save you money
How not focusing on user journey can hurt your product:

Finding yourself guiding users on how to take action on your site makes you lose time and money.
User feedback may be delivered a few months after the site has launched.
You will fix the issues after you've spent a lot of time and money on preparing the existing site. However, being focused on user-journey can save this track for you.
4. Verify that your content fits all relevant device screens
I will explain why a mobile-friendly website is so important:
SEO - Google's crawler gives importance to websites adapting their content to mobile screens, meaning it will improve search visibility.
It will assist your users in achieving their goals on any device - be sure that an adapted website will make it easier to read the text and to navigate between pages.
Besides user experience's added values, adapted content helps you with SEO
How not verifying your content per device screen can hurt your product:

You will be damaged because of a low ranking from Google since your site is not a mobile-friendly one. It can cost you users and money in the long term.
Content may not achieve the goals of the user when they enter your mobile site; they may find the content irrelevant for them since you didn't adjust it properly.
5. Give personal attention to the user
Put effort into micro-copy. Users appreciate it and are happy to get personalized messages.
Try to check where the user came from, to present suggestions in the right context of your product, to increase profitability.
Your user should feel the same as if they had walked into your physical shop
How not giving attention to the user can hurt your product:

Using regular language with no special attention to users may cause them not to be attracted to the brand.
Without sending the users to the relevant page after verifying where they came from can force them to close the site and forget the goal they wanted to achieve.
Using default system messages will show the users you didn't put effort into each part within the site. So why should they be attracted?
Conclusions:
If you're in the middle of creating a new digital product, you may consider the above recommendations in order to save time and money. Start with a
UX
research and put a spotlight on the user, come prepared for the user needs. Make sure your site is adjusted to the mobile view since it's going to assist you also with SEO.
Care to chat?
Message us on WhatsApp