For startups, mastering email marketing at the company's inception can play a crucial role in building up a loyal following—or at least gather much-needed attention.
Everyone has a different "winning" startup strategy, but email marketing should be at the forefront. The sooner you start, the better your chances of having a successful launch. It can even help you meet potential investors.
The ROI of email marketing as a strategy is incredible, at roughly 32$ for every dollar spent. Given the general inexpensiveness of starting this type of marketing campaign, you'll generate sales quickly. This keeps your investors happy and your startup production right on schedule.
There are a lot of questions going around about how to understand email marketing for startups best. Finding out the best time to send an email blast, which platform to use, and what type of content to provide are all valid questions that deserve investigation.
For now, let's start with the basics.
What Is Email Marketing?
Email marketing is exactly what the title says: marketing and promoting your products or services through email.
Since email has all but replaced traditional mail (snail mail), marketing in this way reaches many more people at a fraction of the cost. The beauty of email marketing is how customizable it is. Each contact can receive some form of customized content, whether it's something as simple as their own name being mentioned to item suggestions based on viewing preferences.
Email Marketing for Startups
Now that you know the basics of email marketing, we can dive into why it's particularly beneficial for startups.
Because startups are just starting up (as the name implies), they have few resources, few followers, and not much clout or buzz. Email marketing comes in to change all of this with just a little effort.
As mentioned, the sooner you start your digital marketing, the better chances of developing a following and interest around your products (even if they don't exist yet). You'll want people to be excited about your products, spread the word about it, share it on social media, and get your name out into the wild.
An email is like a pitch to potential supporters or investors. It's saying, "look at this amazing new thing that you need." This is your chance to prove yourself, one email at a time.
Researching the Industry and Potential Customers
As the owner and creator of a startup, you are, without a doubt, going to be in love with your product and want everyone to have and use it. The reality is that no, not every person on this earth wants your product.
Do the research, find our audience, discover your following. It's important to spend the time and resources to figure this out early on. If you spend all your resources marketing to an audience that isn't interested, then your startup will fail.
Use this opportunity to research similar products and startups. Take notes on who follows their social media accounts, what their emails look like, what type of content they provide, and what wording do they use. You can copy their tactics and adjust it as you figure out exactly who your followers are.
Choosing an Email Platform
There are many options for creating and sending email campaigns, all with different tools, tactics, and pricing. You should base your decision on the tools these platforms offer, not just their price.
Here's a shortlist of the most popular email marketing platforms available.
MailChimp
Hundreds of thousands of businesses, startups, and people use MailChimp to reach out to their audience. Its interface is easy to use, allowing you to drag and drop content to build an email template that quickly fits your needs. It's free (with a MailChimp logo at the bottom) for up to 2000 contacts; however, it can get pretty pricey after that. Also, customizing the templates can be confusing and time-consuming if you're not happy with the built-in features.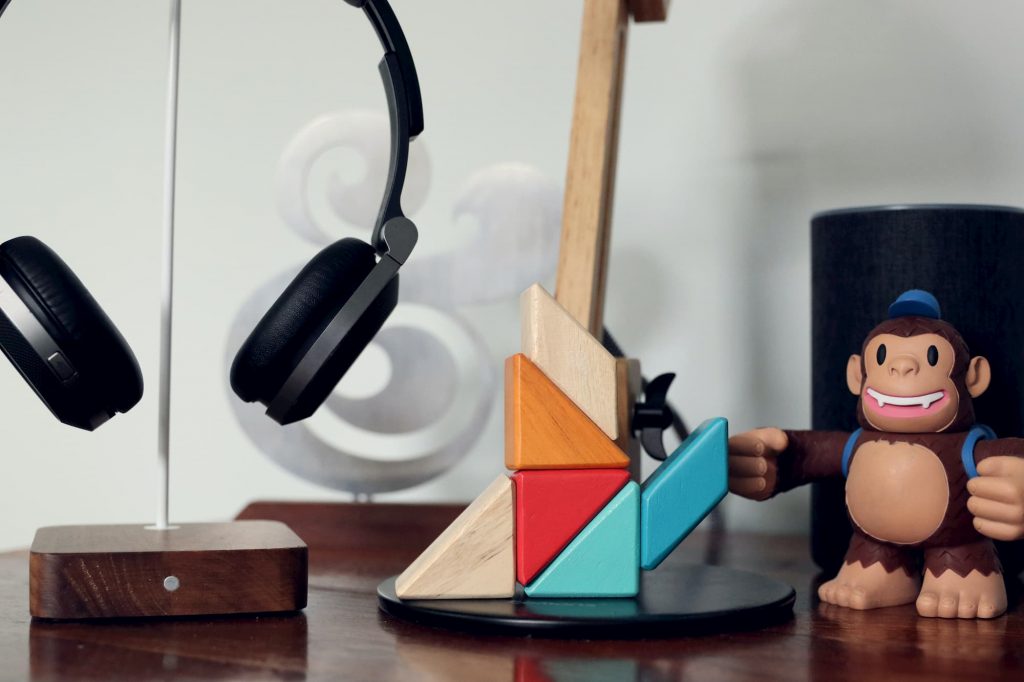 Sendinblue
Sendinblue lets you pay per email instead of per contact and even lets you send SMS to subscribers. It's an all-in-one marketing platform that also offers a drag-and-drop editor. The downside is keeping track of how many emails you send since the charges can grow pretty quickly.
AWeber
AWeber is a platform built on automation. If that's important to you, then here's where you want to be. The platform is fairly easy to use, though automation takes a little more setting up than your typical email campaign. The downside is their lack of a free plan.
Those are the top three email marketing platforms you can use today. Pay attention to the details, pricing, and features. Decide your biggest concerns and base your decision on that: automation, free plan, templates, reporting, and integrations are some of the most useful aspects of an email marketing platform.
Creating an Email Marketing Strategy
The platform you choose can help relieve some of the stress marketing brings, but you still need to create a strategy. Ask the following questions and keep the front and center of the answer to prevent and deviations.
Who are you emailing?
Find out who you're sending emails to, not just your audience. This can be broken up into four categories: prospects, customers, investors, and potential investors.
It would help if you convinced prospects that your product is right for them, encouraging them to purchase or become a follower.
Current customers have already proven their dedication to your brand. Use email marketing to inform them about the product they purchased and show that you appreciate them.
Current investors want to know that the money they've to spend on you and your startup is being used appropriately. Keep them informed with reports, statistics, and strategies.
Potential investors are a little tougher. Because you're looking for funding, not a purchase, you'll have to prove to them that investing in your startup is smart. Share background information, statistics, and professionalism to promote investment.
What are you emailing?
As you can discern from the audiences above, you will be sending several different types of emails. Those types can be categorized as: transactional, customer experience, lead nurturing, standalone, and newsletters.
Transactional are simply receipts or confirmation of something (e.g., signing up).
Customer service emails serve to inform recent customers of the product they now own.
Lead nurturing emails guide your audience to sales (eventually).
Standalone is used for announcements or special offers.
Newsletters keep everyone informed on the happenings of your business.
Email Subjects that Work for Startups
You have one single line to draw your subscribers' attention, inform them, and invite them to read/click. There's an art to writing compelling subject lines, and it's easy to fall off the median between too little and too much.
Shorter headlines work better. They're meant to be read at a glance, especially considering the limited space on mobile devices.
Inform the reader. Summarize the content to a single line or summarize the leading story, so your subscriber knows what to expect.
Personalize the title and offer an advantage to the subscriber, like a discount.
For reference, subscribe to a few newsletters or take a look at the subject on the ones in your inbox. Are there titles you skim over with little interest and others that intrigue you enough to click? The best resource is your own inbox.
Mistakes to Avoid with Email Marketing
Don't get ahead of yourself. Your business may be growing fast, and production is in full swing, but if you have no subscribers or following, then you really have no worth. Please don't leave them in the dust; keep your email marketing campaign in full focus. If your company is growing and expanding, inform your followers. They love hearing about your success because they're rooting for you after all.
Don't make contact too often; otherwise, you'll gather a sense of dismay around your company's image. Stay informative without being overbearing. You'll know when you reach that line because there will be a spike in unsubscribers or unopened emails.
Optimize Your Emails
Simple is better. Start with a short, catchy, informative subject. Then, continue with an informative body that displays a clear call to action.
The body can be personalized in several ways depending on your email, but you should keep it simple overall. Simplicity also gives off the idea of personal curation, where the recipient is the only one receiving this email (even when that's not true).
Feel free to adjust your email outline based on interaction, as optimization varies between industries and audiences.
Track Your Success
Most email marketing platforms offer reports. Use this feature to your advantage. While you'll more than likely see an uncomfortable amount of unopened emails and unsubscribed people, you'll gain valuable insight into what your subscribers are interacting with.
Summary
Email marketing is a powerful tool all startups should utilize. You can easily gain a following while discovering who, what, and how to market your new product. Following the guide above will surely lead you to some level of success, though it's up to you to keep it up and adjust as time goes on.
Care to chat?
Message us on WhatsApp