Get your
quote now
Google Marketing (SEO, PPC)
Our expertise lies in the effective use of these tools. Our team of Google Marketing experts uses a range of smart techniques to enhance your visibility on Google. Google marketing strategies will let more people know your name, help you gain leads, and increase revenues.
Why us?
At Omnis, we offer competent Google marketing services to establish your brand's name on the Google platform. Our Google marketing specialists are skilled at using Google marketing tools, including Google Adwords, Google Trends, Google My Business, Google Analytics, and Google Search Console. We know exactly how to use these tools to your brand's advantage. Having helped countless businesses acquire the exposure they are looking for, we know just the techniques and tricks to use to raise your ranking in the Google search engine.
More reasons to choose us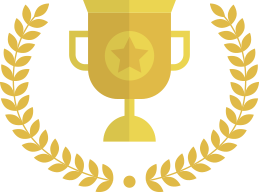 Need a quote for Google Marketing (SEO, PPC)?
Faster visibility
Google marketing brings instant benefits. It's a short-term strategy that will make your products and services visible to a bigger audience almost instantly. With fast results, your business reaches possible customers right away and, in turn, increases revenues.
Gain more traffic
If you have an excellent website to impress anyone who lands on the homepage, the next thing you'll need is to help searchers find you. Omnis uses Google marketing strategies that will
guide the audience to your website through paid search engine results
. Since these paid search ads appear at the top of search results, more people will automatically come to know about your band. Through Google SEO marketing, we also help generate leads for your business by
improving your ranking in organic search results
. Look at this Google Analytics screenshot. In 2019, we began the journey, and now we can all see the traffic growth: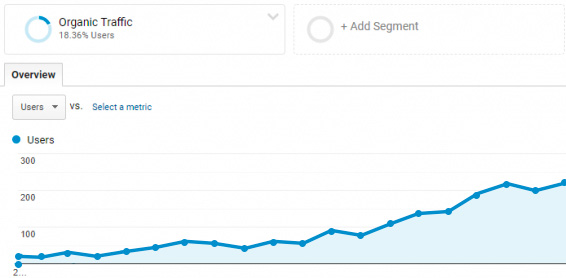 Manage geo-targeted ads
Google marketing helps your target audience according to their location. By creating ads in specific languages and giving you the choice of where to display them, the targeted audience can find your brand and understand its purpose.
Increase ad visibility to a targeted audience
One of the greatest benefits of marketing via Google is that it lets you optimize your ads. Omnis will help you find the right audience via Google marketing. We can make your ads appear to consumers searching for keywords that are closely linked to what your business sells. By using just the right keywords to include, our experts will optimize your ads to reach out to more targeted consumers.
Pay only per click
Google places no charges on your ads for appearing in front of the audience. You will only be charged if the searcher clicks on the advertisement. This means you gain extensive exposure in front of a global audience without paying. You only pay once the audience shows interest in your brand and clicks on the ad. We present below an eCommerce client PPC case study. You can check the difference between the period in which we have been working on our part VS the period when the client was with another agency:

SEO marketing
We offer Google SEO marketing services that will help your business gain more exposure. With a versatile experience in the field, SEO experts at Omnis use specific techniques to raise your rankings in Google search results. By using the right keywords at the right places and building high-quality backlinks, we can improve your stature in organic search listings to gather you a bigger audience.
PPC marketing
PPC marketing, including Google Adwords, offers a powerful platform to boost your business online. Our PPC marketing techniques will enable your brand name to appear at the top of the Google search results for specific targeted keywords through paid ads. It helps you place your message in front of the right audience, who is already searching for related products or services.
Google Display marketing
Other than the Google search engine, wouldn't you want your ads to appear on other Google sites, such as Youtube and Gmail. Via Google Display marketing, Omnis make it possible for your ad to appear on the consumer's screen while checking their emails, watching videos on Youtube, or browsing through online newspapers, blogs, and websites.
Google Maps marketing
We use the popular Google My Business platform to get your brand listed in Google search results and Google Maps. When the consumer searches for local businesses that offer your services or products, your brand will appear in the searches. When the consumer clicks on your brand listing, some basic information will appear. Your business will also appear on Google maps to help potential customers reach you.
Let's talk
Google marketing strategies are one of the most productive means of building an online authority for your business. Also, it's an extensive discipline, and only the specialists know how to use Google marketing tools to the maximum advantage of the business. You do what you're best at and create amazing products and services to blow the minds of your customers. Leave the brand marketing to Omnis,
contact us today
Google Marketing (SEO, PPC) articles you'd love